I am experienced in all aspects of home purchasing. If you are looking for help finding land value properties, condos, renovation projects, and pre-construction sales, I have been servicing clients for the past 10 years. With a home appraisal education and experience, I have refined my knowledge of pricing homes accurately to help my sellers and buyers make an informed decision.
LOCAL CONTRACTOR LOOKING TO DO A CONDO FLIP / RENOVATION
Having helped many clients in this type of transaction, I have learned that there is a blueprint for a successful purchase, renovation, and subsequent sale. All apartment buildings are not equal and looking for the right unit is the most crucial part of a successful renovation project. I can connect you with qualified and talented trades and help assist in the project management aspect to deliver an efficient and speedy product. Through several renovations of my own and building a home in Vancouver and Sechelt, I have practical knowledge of the process that can be of help to my clients. I've been to countless pre- construction presentation centres to always keep updated on the latest trends and to help advise on finishing's that will lead to a successful sale.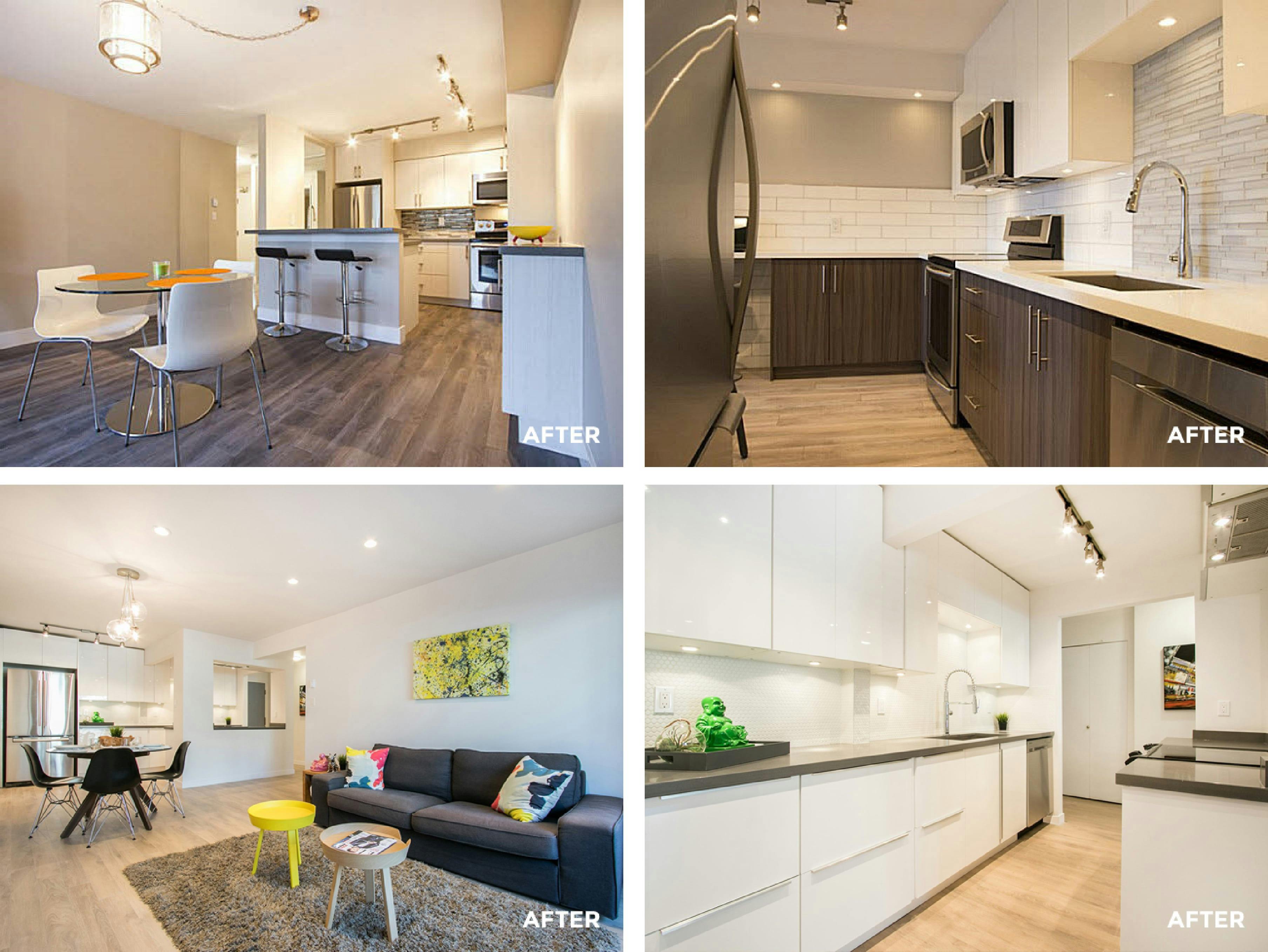 FIRST TIME HOME BUYER
First time home buyer I've been in this position before and remember it to be a daunting process. Who should I contact first? Realtor or mortgage broker? Who do I trust? Do I have enough money for a down payment? When do I hire a lawyer? Do I need one? These are all questions that are quite typical and common. Choosing a Realtor that recognizes your needs and can explain every step thoroughly is a must. I believe the fear of this process has stopped many from home ownership. After experiencing my first home purchase and small renovation, I quickly gained confidence and was a part of the reason I became a Realtor.
LOCAL HOME DEVELOPER / BUILDER
Local Home Developer/Builder I think this segment of the market is very savvy. Most builders know the market quite well, even more so than some Realtors. They have intricate experience/knowledge purchasing properties for land value and developing and re-selling them. Many do not need a Realtor representing them and navigating a contract of purchase and sale. They scour the MLS daily finding properties and can quickly make a decision and know their way around a Contract of Purchase and Sale. Where can I lend my value? My networking with realtors and furthermore, I constantly prospecting with potential seller's to find exclusive listings not found on the MLS.

PROJECT MARKETING
Pre-construction sales have been immensely popular in Greater Vancouver. In the 1990's, this was a novel idea that somebody would pay for a home without being able to view it. Pre-construction started out being priced under market value in order to encourage purchasers to buy a home without actually being able to view it.
It has since taken off with tremendous success and is currently the norm and strategy for most developers.
Having experience helping numerous purchasers buy pre-construction condos, I have gained the necessary knowledge, experience, and expertise regarding the entire pre-construction sales process. My team also has experience selling boutique developments typically under 20 units. We can provide developers with an intimate hands on approach and smooth selling process. Pricing the homes and marketing are often the two main components for a successful launch.
Please inquire to see my inventory of pocket listings or other colleagues.
AQUILA IN THE PARK